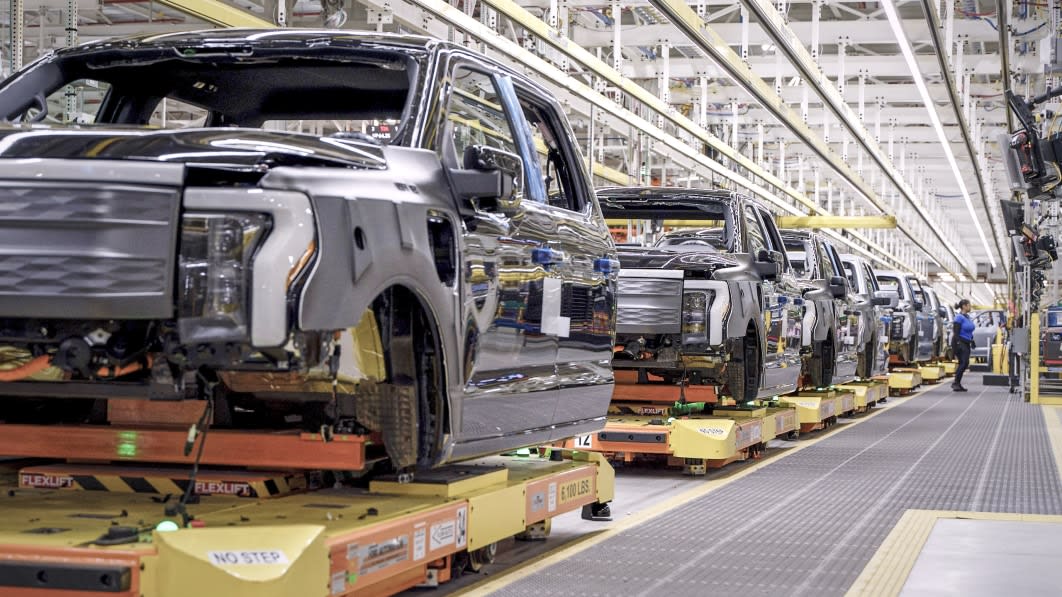 ---
ford
issued a stop-build and stop-ship order for the f-150 lightning electric pickup truck a couple of weeks ago after a new truck's battery caught fire in a dearborn, mich., lot. today,
ford
announced that it would restart lightning production march 13 at the rouge electric vehicle center, ending this saga. back when the incident initially occurred,
ford
said that it was investigating the issue and believed it had found the root cause. we still don't know what the root cause was from
ford
's statement today, and when we asked for more details,
ford
told us that it won't be providing any additional details today. as for
ford
's official statement, here's what the company said: "we will restart production at the rouge electric vehicle center (revc) on march 13, allowing time for sk on's battery cells to be built into battery arrays and packs and be delivered to the lightning production line. in the weeks ahead, we will continue to apply our learnings and work with sk on's team to ensure we continue delivering high-quality battery packs – down to the battery cells. as revc ramps up production, we will continue holding already-produced vehicles while we work through engineering and parts updates." sk on is the battery manufacturer for the f-150 lightning's pack and has been since the start of production. nothing appears to be changing on that front, but the wait from today until march 13 is to allow sk on to get whatever updates it made to the battery packs into production. what those updates are will remain a mystery for the time being, since
ford
isn't talking about it. if you're interested in checking out the timeline of this story and how it developed, make sure to loop back to our original post. we'll be following it for additional updates, as hopefully one day
ford
talks us through the battery issue it identified and what's being done to solve it.
source:autoblog.com