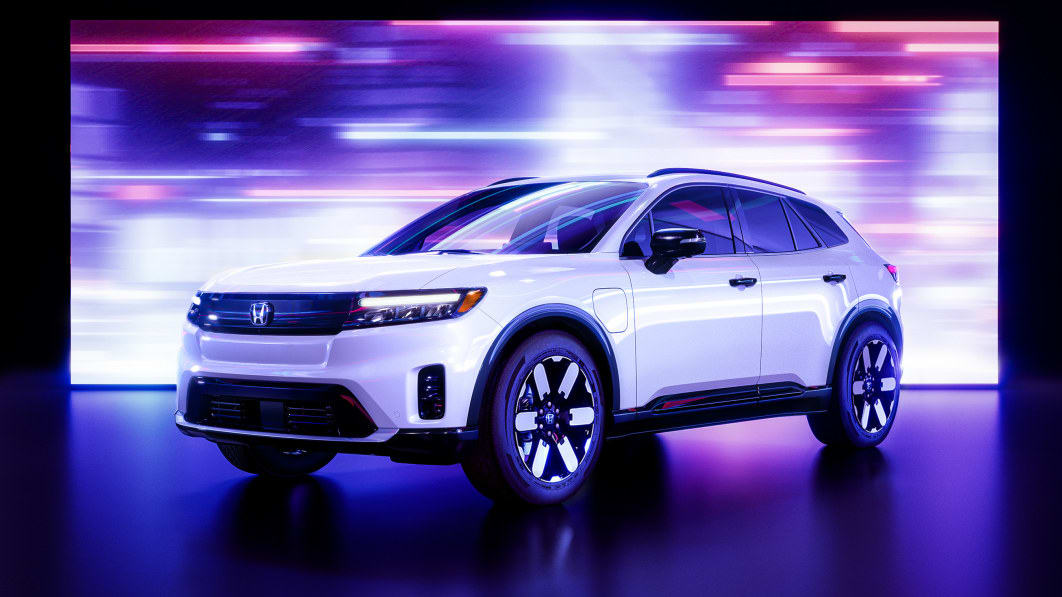 ---
honda
is moving rapidly to catch up with electric-vehicle competitors in global markets, but the company's top executive said combustion engines could last through 2040 and beyond. regarding the japanese automaker's accelerating transition to evs, chief executive toshihiro mibe said, "i've been in the engine development business for more than 30 years, so personally it's a little threatening. but i have to separate my own feelings from what is best for the business." that includes the establishment next month of a standalone business unit to oversee development of
honda
's ev and battery business, which eventually could include an investment in charging stations, similar to
tesla
's supercharger network, mibe said in marysville, ohio, at the hub of the company's u.s. operations. "the charging infrastructure is not at a place that it needs to be for our customers," he said. mibe added that
honda
is running feasibility studies on everything from chargers and advanced batteries to aerial vehicles and rockets, as well as new low-carbon e-fuels that could help keep combustion engines around - in performance cars, big trucks and airplanes - for another decade or two. but mibe added, "as we move toward carbon neutrality, we are focused on electrification and fuel cells - those are the two core components of future mobility."
honda
has been slow to follow larger rivals, from
volkswagen
ag to general motors co, in committing billions of dollars to developing and building evs and batteries. now it plans to invest at least $40 billion through 2030, with the goal of pushing hybrid and fully electric vehicles to 40% of its sales by decade's end. those investments include a $3.5 billion joint venture to build batteries with lg energy solution in nearby jeffersonville, ohio, starting in 2025, for use in
honda
's future ev factories in north america. before then,
honda
in 2024 will get two new electric suvs, the
honda
prologue and the
acura
zdx, from gm's spring hills factory in tennessee. mibe confirmed that
honda
is developing its own ev architectures, the first of which will arrive in the u.s. in 2026, as well as advanced batteries of its own design for some of those future models.
source:autoblog.com