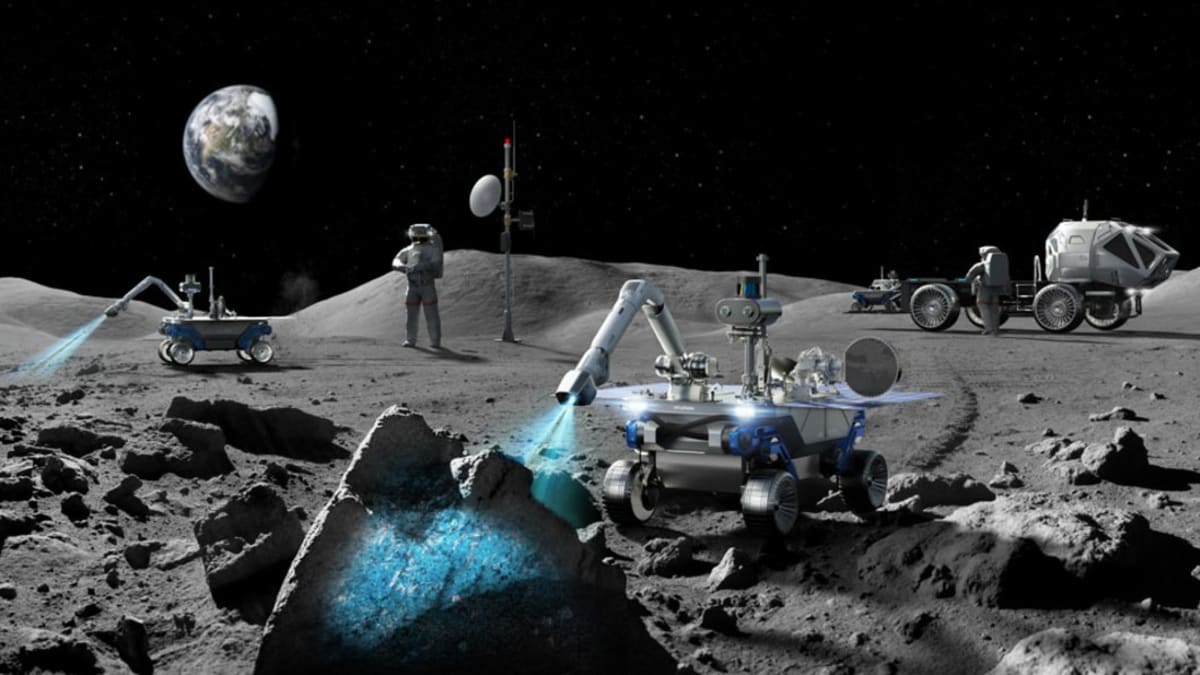 ---
hyundai
isn't limiting its ongoing model expansion to this planet. working together with six south korean research agencies, the company has started developing an autonomous, solar-powered robot capable of carrying up to 155 pounds across the moon's surface. the yet-unnamed robot is at the embryonic stage of development, and the project's stated goal is simply to develop a model.
hyundai
notes that it's designing the autonomous driving technologies, the motors, the wheels, the suspension system, and parts of the charging system in-house with help from sister company
kia
. rotem, a
hyundai
-owned division that manufactures a long list of products including high-speed trains and defense equipment, will contribute to the project as well. all of this equipment will be installed in the lower part of the rover. once the drivetrain is complete, the group will turn its attention to the top part of the robot that's being set aside to carry scientific equipment. referred to as a "mobility platform," the cargo-carrying section will be configured to haul a wide array of hardware including tools needed to dig.
hyundai
's partners will also add the features required for lunar exploration, including thermal management and radiation shielding functions. the computer-generated image released by the carmaker depicts a light mounted on an arm and an armada of sensors.
hyundai
and its partners expect to begin testing the lunar rover in the second half of 2024 — they'll notably send it to the south pole to see how it handles itself before pelting it nearly 240,000 miles to the surface of the moon. if everything goes according to plan, they'll build a second model with what's described as launch capability in 2027. as of writing, plans to ship the rover to the moon haven't been announced. nothing suggests that the robot will be sold to the public, so the next best thing is the spaceship-inspired staria van sold in global markets. carmakers have played a well-documented part in helping scientists explore the moon, and
hyundai
isn't the only brand dabbling in extraterrestrial overlanding.
toyota
announced a lunar cruiser in 2022, and it's far more car-like than
hyundai
's and scheduled to take off in the late 2020s. general motors released sketches of a robot created with lockheed martin in 2022, and
nissan
showed a simpler-looking prototype in 2021.
source:autoblog.com