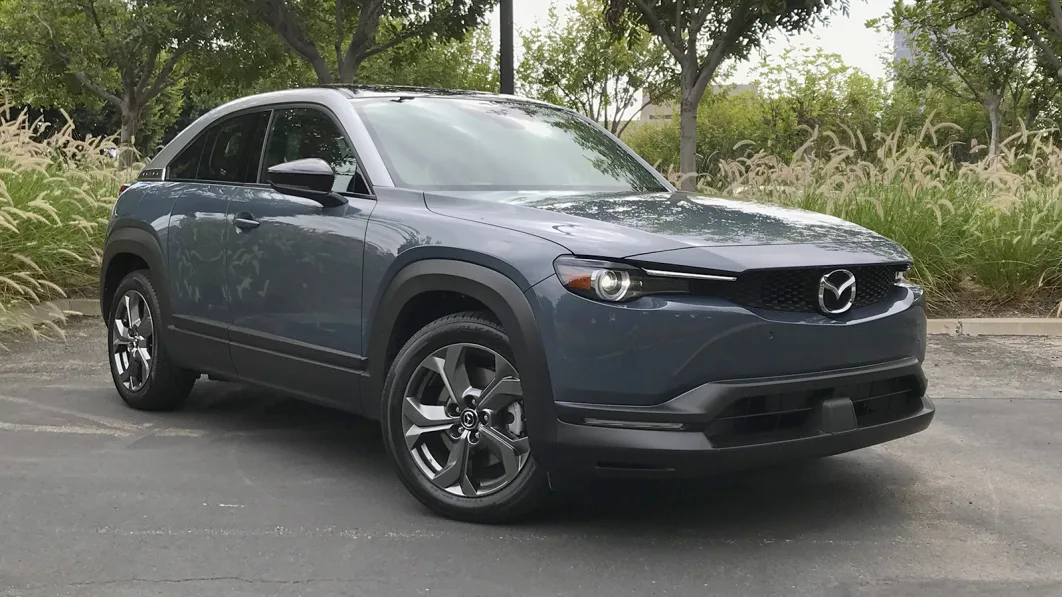 ---
ladies and gentlemen, if you're here to see the
mazda
mx-30, the show's over, you can go home. the japanese automaker announced it's taking the little electric crossover off the u.s. market after the 2023 model year, shifting focus to plug-in hybrid models like the 2024 cx-90 phev and eventual cx-70 phev, and non-plug-ins like the cx-50 hybrid. so concludes the brief, quizzical life of the battery-electric cuv only sold in california, and not much of a hit there. on sale for three model years including 2023, 181 buyers took an mx-30 home in 2021, 324 did so in 2022, while 66 have done the same so far this year through june. paltry numbers, although apparently part of the plan;
mazda
said last year its 2022 u.s. production run was sold out. the 35.5-kwh battery and 100-mile epa range rating did the car no favors. nor did the msrp of $35,385 after destination. that's around $9,000 more than the
chevrolet
bolt, $8,000 more than the bolt euv, and the bolts remain eligible for the $7,500 federal tax credit, a financial perk the
mazda
can't claim. both bolts pack 53 more horsepower than the mx-30, get to 60 miles per hour at least 1.5 seconds quicker, and vitally, are rated to go more than twice as far as the
mazda
on a charge. the mx-30 has its charms, namely, styling and materials. some other markets will continue to enjoy them in a redesigned package known as the mx-30 r-ev with an 830-cc range-extending rotary engine. its battery capacity is half that of the full-electric model at 17.8 kwh.
mazda
estimates 85 kilometers of range of pure-electric driving on the wltp cycle, perhaps half what the u.s.-market electric version can do.
mazda
didn't give a range estimate that included the range extender, but the gas tank is a sizable 13.2 gallons. the automaker's retooling to make a better battery-electric run soon, with two ev lines planned. one line will employ an existing architecture, the other on a brand new platform. reports say
mazda
might get access to a new ev architecture
toyota
's designing that's planned to go more than 745 miles on a charge when powered with next-gen battery tech.
source:autoblog.com