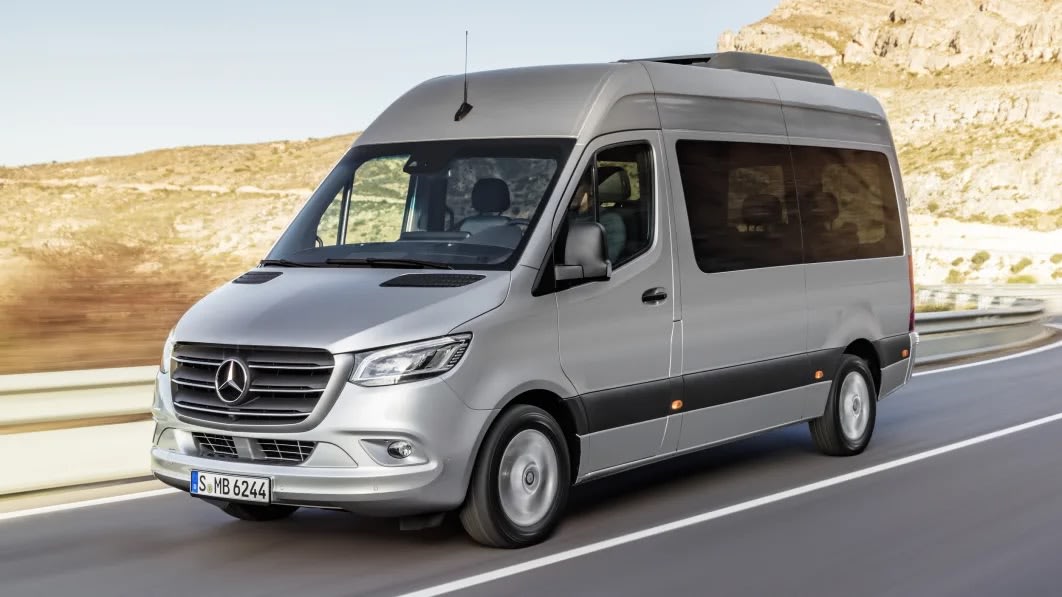 ---
a total of 52,993
mercedes
-benz and freightiner-branded sprinter vans from the 2019 and 2020 model years produced between september 16, 2017, and february 3, 2020, are being recalled. according to documents posted by the national highway traffic safety ad
mini
stration, "the heating, ventilation, and air conditioning (hvac) blower motor circuit may be inadequate, which can allow the wiring harness to overheat."
mercedes
-benz's recall acknowledgement adds that "a wiring harness that overheats increases the risk of a fire." a change in the fuse layout that went into production in february 2020 resolved the issue. due to the possibility of a fire in affected vehicles,
mercedes
-benz is advising owners "to only operate the hvac front blower in manual (not automatic) mode whenever the engine is on." used in manual mode, owners are further instructed not to "use the maximum blower or lowest/highest temperature settings until the remedy is performed."
mercedes
-benz notes that occupants of the vehicle may note what it calls "unusual odors" (we'd imagine that would be the smell of burning plastic and fuses) ahead of failure due to "an increase of the transitional resistance between fuse and fuse holder" in the hvac wiring harness.
mercedes
-benz says it is currently aware of 11 reports of overheating events involving sprinter vans in the united states. dealers will relocate and replace the fuse and wiring harness in affected vehicles at no charge.
source:autoblog.com