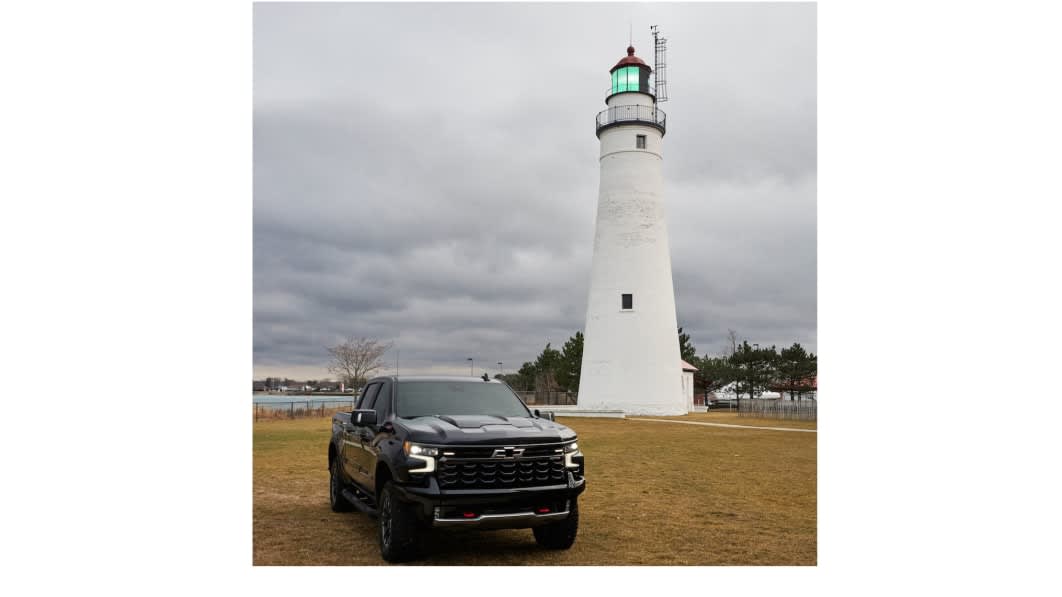 ---
regional dealer associations often work with their members to create marketing campaigns around new products or promotional campaigns. the ads usually have recognizable landmarks from the area, such as the zakim bridge in boston, but a michigan dealer's association made a misstep with its recent campaign, and locals were quick to tell them about it on the internet. the group created an ad showing a silverado in front of the fort gratiot lighthouse in port huron, mich. the photo is simple enough, with the truck positioned in front of the historic structure, but viewers took issue with the color of the beam emanating from its lantern room. shannon kay commented on the post that "fort gratiot lighthouse has a green light. it was changed to green in 1934. this green light was installed so ships could tell the difference between the lighthouse light and train headlights of the engines that were going to the paper mill and other industries along the riverfront." though entertaining to locals and history buffs, the dealer group's flub is far from the first awkward moment in auto advertising. a couple of years ago,
bmw
released an instagram ad for its upcoming m2 competition. the car was shown sliding with wailing engine sounds, except they weren't coming from the car.
bmw
mistakenly dubbed the sound of a lamborghini v10 over the inline-six-powered m2 and ran the ad for a short time before deleting it. the michigan ad is a silly mistake, but it's a quick fix thanks to photoshop, as seen above. chevy spokesman sean szymkowski told the detroit free press that the group is aware of the mistake and will update it soon. besides, even with the error, the ad has no chance of riling as many people as chevy's "real people" ad campaigns. the spots drew derision from the internet before the automaker quietly pulled them late in 2020.
source:autoblog.com