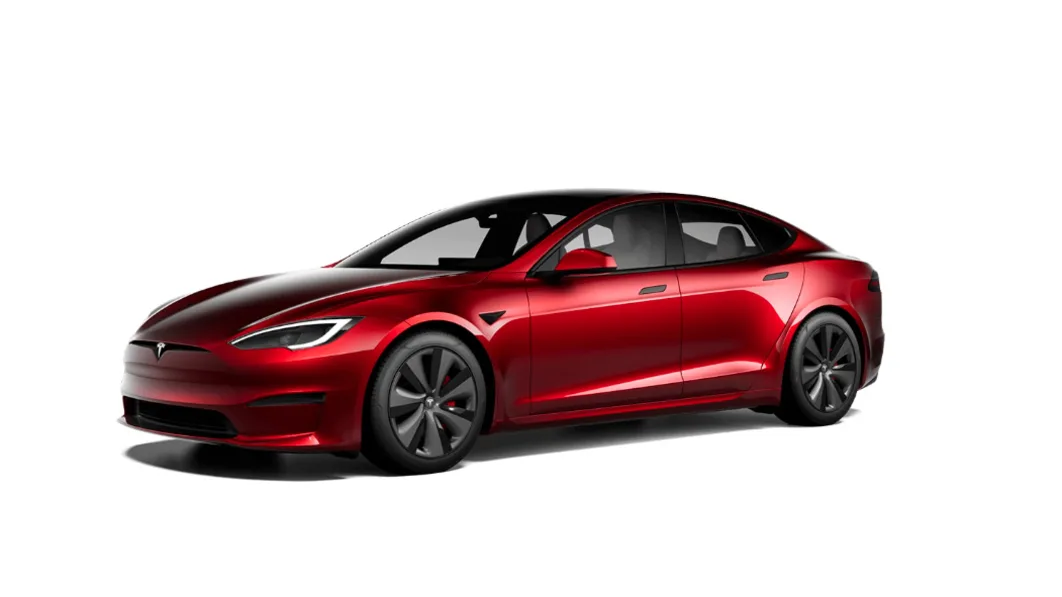 ---
the
tesla
model s and model x are getting a few small updates just days after another round of price reductions. most obvious is a new paint color that
tesla
calls ultra red (pictured above and seen in the video below). it's being made available for both the model s and model x, and it will cost an extra $3,000, making it the most expensive paint option on the menu. introducing ultra red paint for model s & x pic.twitter.com/cft1sdyir1 —
tesla
(@
tesla
) march 9, 2023 in addition to the red paint,
tesla
says its glass roof on both vehicles weighs less and lets in five times as much light as before.
tesla
follows that by saying the new roof offers the same level of uv protection — that said, glass roofs still have their pluses and minuses. we don't know how much lighter the new glass roof is, but any amount of weight loss is a net positive for improving the car's center of gravity. another performance improvement is specific to the model s plaid and x plaid variants. both of these models will now come with "improved brake pads with higher thermal capacity." the brake performance was one of our big complaints in testing the model s plaid, and while this likely won't make them racetrack-ready, better pads should offer a boost to road performance. the last update
tesla
detailed today is the addition of a round steering wheel as an option. the yoke is still available, but you can now spec a round wheel from the factory. we highly suggest you do so if ordering a model s or model x, as the yoke is simply worse than a wheel in real-world use. both the yoke and wheel are no-cost options.
source:autoblog.com