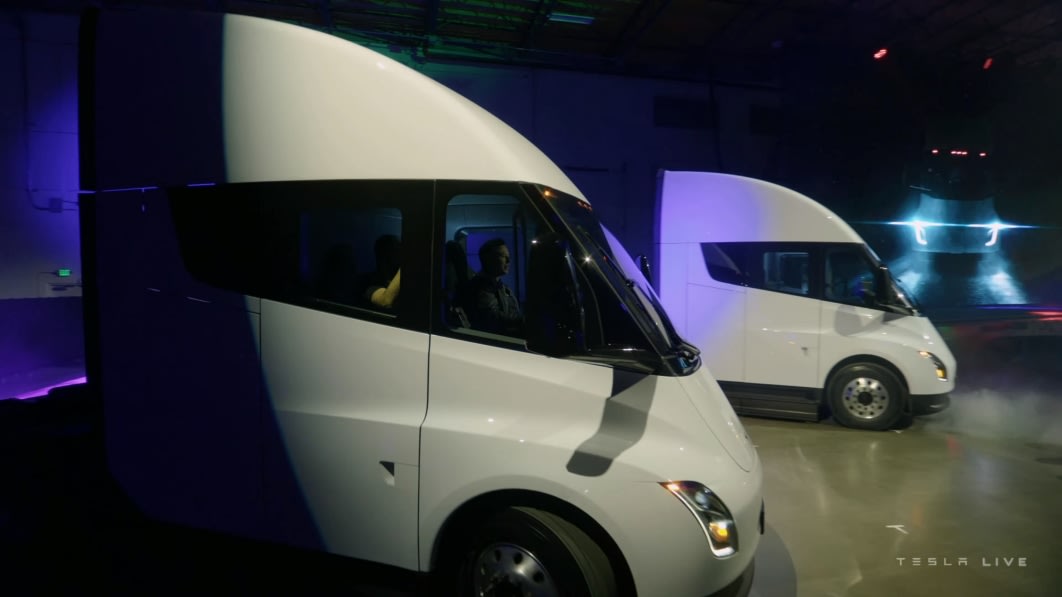 ---
the
tesla
semi was starting to look like the automaker's other fabled new vehicles, the cybertruck and roadster, in that it seemingly would never become a reality.
tesla
proved the naysayers wrong when it finally started deliveries of the futuristic semi a short while back, but like any other real vehicle, it's now facing a recall. we don't know how many trucks
tesla
has managed to deliver to date, but the recall involves 35 units. the national highway traffic safety ad
mini
stration's documentation states that a number of semis were manufactured with a defective electronically controlled parking brake valve module. the unit can intermittently fail to respond to the parking brake's engagement or disengagement and could cause the parking brake to malfunction. bendix, the component's manufacturer, notified
tesla
that its safety committee would issue a recall, as it had identified that the module might allow for excessive internal air leakage and may not build enough pressure. though there are no gears or traditional drivetrain components in the semi, an unexpected release of the parking brake could still cause a crash. i t's worth noting that bendix sells these components to several manufacturers, so
tesla
is not the only affected oem. so far, other recalls include peterbilt in the u.s. and navistar in canada.
tesla
will replace the parking brake valve module with a newly designed part at no cost. there have been no accidents or injuries stemming from the problem, and the automaker said that there would not be a reimbursement program for the recall because no out-of-warranty repairs have occurred. though it has been known to sidestep the recall process for software-related issues in its vehicles,
tesla
has issued a flurry of recalls over the last few months. in february, the automaker recalled more than 360,000 vehicles over problems with the full self-driving beta software. more recently, nhtsa opened an investigation into the model x suv due to complaints that its seatbelts may not be properly anchored. that's after another recall earlier this month for 3,470 model y suvs that may have loose anchor bolts on the back bench seat. and the model y is currently under investigation for steering wheels that could detach while driving.
source:autoblog.com