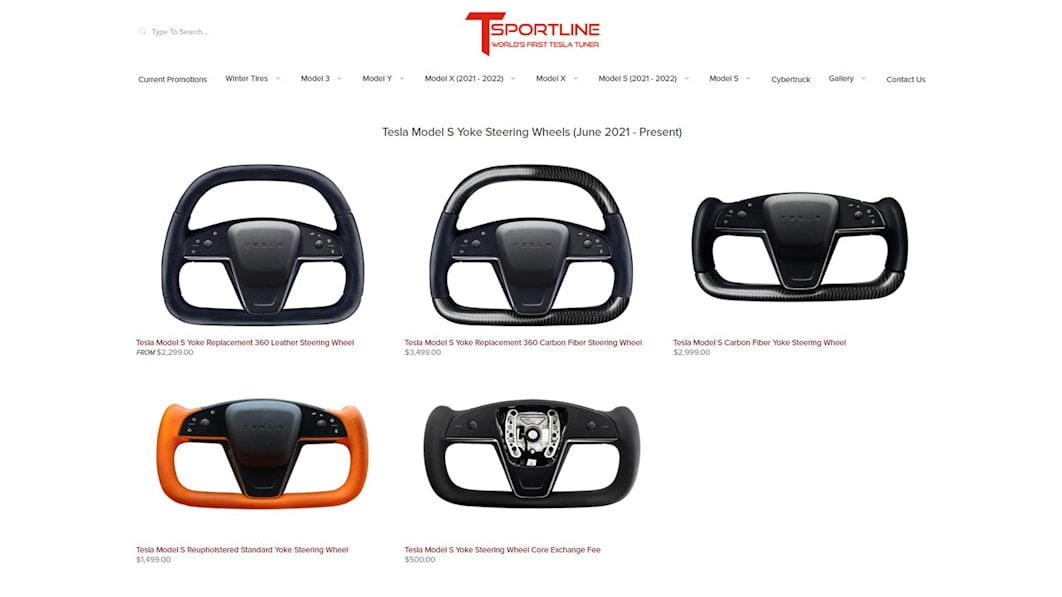 ---
tesla
's choice to slap a steering yoke into its model s and model x two years ago may have seemed cool to some hopeful pandemic-era buyers, but apparently the bloom is off that particular rose. buyers eager to replace the yoke with a conventional wheel managed to deplete
tesla
's inventory of retrofit wheels in the space of a week, the drive reports. the retrofit kit is an official
tesla
part available via the company's web site (or your
tesla
app) and retails for $700 (including dealer installation). and for now, it's sold out. the yoke was controversial at launch, but not merely for its unconventional shape.
tesla
's choice to maintain the model s and x's existing steering ratio made the yoke awkward to use in practice. customers have also reported rampant quality issues with the yoke itself, including rapid deterioration of the control surfaces — a phenomenon autoblog confirmed first-hand when road test editor zac palmer rented a model s plaid from turo last year. the only mainstream competitor to offer an alternative steering device is
toyota
, which engineered its steering specifically to make it practical to operate.
tesla
re-introduced the standard wheel as an option earlier this year for buyers who preferred to order their cars without the yoke. this was a bit of a departure for
tesla
, which has traditionally shunned individual options. there's no word yet on when to expect more inventory from
tesla
.
source:autoblog.com