Remanufactured LAND ROVER Engines
We match your requirements with the highest quality remanufactured LAND ROVER engines and components at the most competitive prices in the market. We enjoy providing great prices and helping our clients get their remanufactured LAND ROVER engines back into shape at cost busing prices. We offer a vehicle service from anywhere on the US
All Our Remanufactured Range Rover Engines are upgraded & fortified to make them better than new.
FORTIFIED BLOCKS: All Blocks are Re-sleeved with oversized metal sleeves that are heat-treated. The blocks are then decked and top-hatted for further rigidity. Original Blocks have very porous aluminum sleeves that tend to crack even under the slightest overheating situation.
Value Added Improvements On LAND ROVER Remanufactured Engines
UPGRADED PARTS with all new wear parts:
Install 3Layer Head gaskets to creates better sealing , the original has 2Layer gaskets
Install 11mm Head bolts to improve durability, the original has 10.5mm
Install 8mm Timing Tensioners Better Oil Flow , the original has 6.35mm
Install Crank with Oversized Bearings to improve durability and promote scuff resistance
ADDITIONAL PARTS INSTALLED with brand name parts from quality manufacturers:
New Pistons & Rings
New Connecting Rods
New Valves and Valve Seals
New Timing Actuators
New Timing Chains
New Oil Cooler with Gasket
New Oil Filter with Housing Gasket
New Spark Plugs
New Oil Pump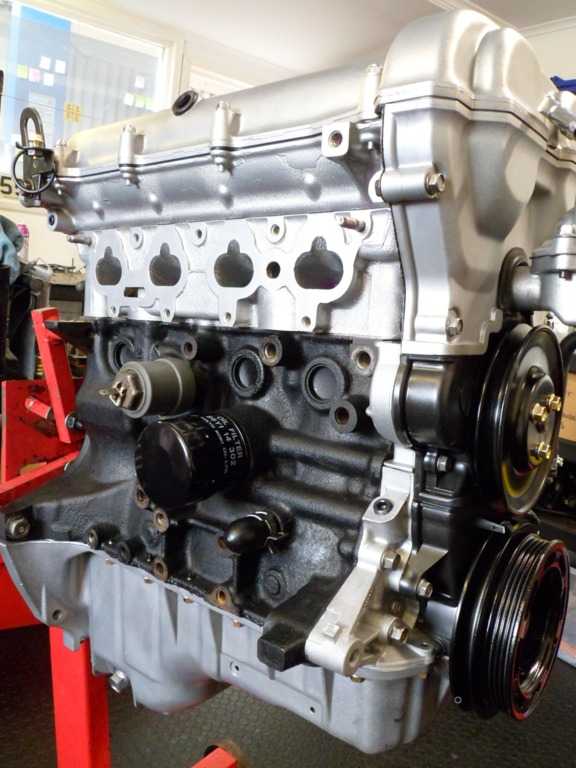 The Installation Remanufactured / Rebuild LAND ROVER price of $2,500 also includes brand new OEM plastic heater pipe, water pump, thermostat, water outlet pipes, updated pipes from water pump to thermostat, serpentine belts, spark plugs and oil filter. The replacement engine will come with a 1 year/12,000 Mile Warranty upon completion of the install. The Warranty is void if the engine is overheated. Also, the oil must be documented and replaced every 5,000 Miles with full synthetic motor oil otherwise warranty is void. Approximate turnaround time is 3 weeks including ample time to test drive for a minimum of 250 miles to ensure everything is perfect.
Call Now 1-888-373-4950