Used AUDI A3 Engines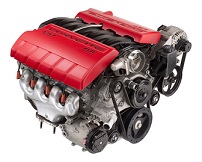 Navigating the vast landscape of auto parts, especially Replacement Rebuilt AUDI A3 Engines and Used AUDI A3 Engines, is a rare delight to encounter a partner that elevates quality over sheer volume. Audi, a brand synonymous with luxury and precision, deserves no compromises when it comes to its engine. This is where Auto Part Max shines, offering Used AUDI A3 engines that are more than just components — they're embodiments of unparalleled excellence.
Commitment Beyond Commerce:
For Auto Part Max, used AUDI A3 engines or Rebuilt AUDI A3 Engines aren't merely an assembly of previously owned parts. It is, quintessentially, the pulse of a vehicle. It's essential that its vitality, performance, and lifespan are of top-tier quality. Thus, every Replacement Used or Rebuilt AUDI A3 engine, before gracing our inventory, is subjected to an exhaustive evaluation.
AUDI A3 Engine's Compression Test: A Seal of Assurance
Every AUDI A3 engine we consider must first prove its mettle through a detailed compression test. This isn't just a step in our process — it's our emblem of dedication. By gauging the cylinder's pressure efficiency, we confirm the engine's vigor and structural integrity. Only engines that roar with passion and pass this test find their way to our esteemed clientele.
Sixty Minutes of Rigorous Validation:
Our commitment doesn't halt at compression tests. Each AUDI A3 engine is powered and monitored for a complete hour, granting us the opportunity to meticulously analyze its working condition. This continuous run symbolizes our dedication to quality. An engine that thrives under such scrutiny is undeniably prepared for countless journeys ahead.
Get Free Quote
1-888-373-4950
Beyond Purchase: A Quality Assurance:
With the dual validation of compression and our hour-long scrutiny, an AUDI A3 engine from Auto Part Max isn't just an acquisition; it's a pact of trust, longevity, and stellar performance. Amidst a vast sea of automotive options, Auto Part Max stands as a beacon for superior quality in used AUDI A3 engines. Our rigorous procedures guarantee engines that are not merely reused but essentially revitalized.
Versatility Meets Excellence:
At Auto Part Max, we pride ourselves on offering both used AUDI A3 engines and Rebuilt AUDI A3 engines catering to various preferences and financial considerations. Whether you desire the cost-effective route of a used engine or lean towards the pristine experience of a rejuvenated one, our inventory caters to all. However, one constant underpins every offering — the unwavering quality pledge of Auto Part Max.
Mastery Within Walls: The Auto Part Max Distinction
The brilliance of our rebuilt and rejuvenated engines isn't solely due to our processes, but significantly to our dedicated team. Each member, from engineers to technicians, encapsulates profound expertise and an undeterred commitment to perfection. This internal proficiency ensures that every engine, whether used, rebuilt, or rejuvenated, upholds the esteemed standards that Auto Part Max is celebrated for.
Welcome to BUY Used Audi A3 Engine. Our online store offers used Audi A3 Engine . Audi subdivision of the Volkswagen , We are specialized on German Engines .
Audi A3 used engines For Sale:
Petrol Engines:
1.6 8v ( AEH/AKL/APF)
1.6 8v ( AVU/BFQ )
1.8 20V( AGN/APG )
1.8 20VT( AGU/ARZ/ARX/AUM )
1.8 20VT( AJQ/APP/ARY/AUQ )
1.8 20VT S3 ( APY/AMK )
1.8 20VT  S3 ( BAM )
Diesel Engines:
1.9 8v TDI ( AGR/ALH)
1.9 8v TDI( ATD/AXR)
1.9 8v TDI ( AHF/ASV)
1.9 8v TDI (ASZ)
To be effective and find the right Used engine for your Audi A3 also to be efficient and find best used engine with the least waste of time and effort, blew we give some keys.
Used Audi Engine Abbreviations:
In search system we use some abbreviations to descriptions used engine type. Below us description those engine Abbreviations to help find the right engine for your used Audi A3 Engine:
Engine id

- Engine code

VIN

- vehicle identification number. You can get more information from this useful link

L

- Liter

Manual

- Manual Transmission

Automatic

- Automatic Transmission

CVT

- continuously variable transmission
How to find the Engine Code on Audi A3
There are three places where you can find engine code:
Under the hood , on the top mount of the left shock absorber
In your trunk , under the carpet next to the spare tyre : a vehicle identification sticker.
In your service book or owners  manual, find the same vehicle identification sticker like the one in the trunk
Call Now 1-888-373-4950