Used AUDI A4 Engines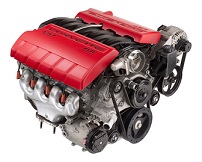 We provide expert options to those in need of Used Audi Engine. You can easily go through the process of how chosen your used Audi A4 Engine.
Audi A4 used engines For Sale:
Petrol Engines:
1.4 TFSI
1.6L
1.8 T Quattro
1.8 TFSI
2.0 T FSI Quattro
2.0 T FSI
2.0 TFSI DTM Quattro
2.0 TFSI DTM
3.2 FSI
3.2 V6 FSI Quattro
3.2 V6 FSI 
2.7 V6 TDI
2.0L
2.7 V6 TDI
Diesel Engines:
1.9 TDI
2.0 TDI Quattro
2.0 TDI
3.0 V6 TDI quattro
2.0 TDI ultra
2.5 V6 TDI
3.0 TFSI Quattro
2.7 V6 TDI
2.0L
Used Audi Engine Abbreviations:
To be effective and find the right Used engine for your Audi A4 also to be efficient and find best used engine with the least waste of time and effort,  blew we give some keys.
In search system we use some abbreviations to descriptions used engine type. Below us description those engine Abbreviations to help find the right engine for your used Audi A4 Engine:
| Abbreviations | Descriptions | Abbreviations | Descriptions |
| --- | --- | --- | --- |
| Engine id | Engine code | FWD | Front wheel drive |
| VIN | vehicle identification number | RWD | Rear wheel drive |
| L | Liter | AWD | all-wheel drive vehic |
| Manual | Manual Transmission type | 4x2 | 2 wheel drive type |
| Automatic | Automatic Transmission type | 4x4 | 4 Wheel drive |
| CVT | continuously variable transmission |   |   |
How to find the Engine Code on a Audi A4
Two options available to easily retrieve the engine code of your car:
Look in your service book. On the first you'll have a black and white sticker.
In your spare tyre you'll find the same black and white sticker.
This sticker have severall information about your car (engine code, gearbox code, paint , code, trim code and etc).
The engine code is the first information on the 4th line .
Call Now 1-888-373-4950