Used AUDI Q7 Engines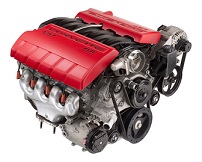 We sell Used Engines for Audi Q7. You can easily Find your used Audi Q7 Engine. We are leaders in our industry online.
The following Engines for Audi Q7 are available :
Petrol Engines:
3.6 FSI VR6
4.2 FSI V8
3.0 TFSI Quattro supercharged V6
3.0 TFSI quattro S-Line supercharged V6
3.6 FSI Quattro VR6
4.2 FSI Quattro 2.0 TFSI V8
3.0 TFSI
Diesel Engines:
3.0 TDI V6 turbo
3.0 TDI clean diesel V6 turbo
4.2 TDI V8 turbo
6.0 TDI V12 twin turbo
3.0 TDI Quattro V6 turbo
4.2 TDI Quattro V8 twin turbo
6.0 TDI Quattro V12 twin turbo
3.0 TDI ultra
3.0 TDI
50 TDI
SQ7 TDI
e-tron
45 TDI
To be effective and find the right Used engine for your Audi Q7 also to be efficient and find best used engine with the least waste of time and effort, blew we give some keys.
Used Audi Engine Abbreviations:
In search system we use some abbreviations to descriptions used engine type. Below us description those engine Abbreviations to help find the right engine for your Used Audi Q7 Engine:
Engine id

- Engine code

VIN

- vehicle identification number. You can get more information from this useful link

L

- Liter

Manual

- Manual Transmission

Automatic

- Automatic Transmission

CVT

- continuously variable transmission

FSI

- Gasoline direct injection

TFSI

- Turbo gasoline engine

TDI

- Turbocharged direct injection diesel engine

TSI

- Turbocharged stratified injection gas engine
How to find the Engine Code on Audi Q7
Under the hood , on the top mount of the left shock absorber
In your trunk , under the carpet next to the spare tyre : a vehicle identification sticker.
In your service book or owners  manual, find the same vehicle identification sticker like the one in the trunk
There is also a sticker on the cylinder head cover showing the engine code and serial number
he engine code is also included on the vehicle data sticker
Call Now 1-888-373-4950