Used BMW 328i Engines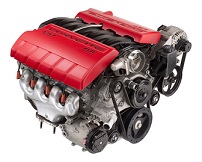 Autopartmax are a specialist supplier of low mileage Used BMW 328i engines . The BMW 3 Series (E90/E91/E92/E93) Body styles: E90 sedan, E91 Touring , E92 coupe , E93 Convertible , Cabriolet (E93).
You can easily go through the process to choose your Used BMW 328i .
Used BMW 328i engines For Sale:
N20B20, N52B30, N52N, N51, N20, N16, N26, - Gasoline and Diesel Engines
To find the right Used Engine for your BMW 328i Please be sour your engine is N52 or N51, the fuel system and some other parts are different,blew we give some keys.
Used BMW Engine Abbreviations:
In search system we use some abbreviations to descriptions used engine type. Below us description those engine Abbreviations to help find the right engine for your used BMW 328i Engine.
VIN

- vehicle identification number. You can get more information from this useful link

L

- Liter

Manual

- Manual Transmission

Automatic

- Automatic Transmission

Engine id

- Engine code

Super Ultra Low Emissions

LEV or ULEV

Standard Low (or UL Ultra Low) Emissions
How to find your Engine is N51 OR N52 :
The easiest identification is from the emissions label located on the underside of engine hood . will note if the vehicle is a LEV or ULEV (N52) or SULEV (N51
Call Now 1-888-373-4950