Used BMW X3 Engines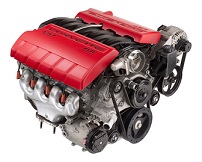 Buying a used BMW X3 Engines Online can be just as fast as finding an engine at Autopartmax.com. Our affordable price and mileage will be listed on the quote page.
The BMW X3 is a compact luxury crossover SUV.
We'll help you find any used BMW X3 engines.
BMW X3 Generation:
E83; 2003 2010 / F25; 2011 2017 / G01; 2018 present.
BMW X3 Models:
2.0i ; 2.5i ; 2.5si/ xDrive25i ; 3.0i ; 3.0si/ xDrive30i ; xDrive18d ; xDrive20d; xDrive30d ; xDrive35d ; xDrive20i ; xDrive28i ; xDrive28i; xDrive35i ; sDrive18d ; sDrive20i ; xDrive28d ; M40i ; xDrive30i
Find the right Used Engine for your BMW X3 easily in the search box
BMW X3 Engines code:
Petrol:
N46B20 / M54B25  / N52B25 / M54B30 / N52B30 / N20B20U0 / N52B30 / N20B20O0 / N55B30M0 / BMW B48 / BMW B58 /
Diesel:
N47D20  / M47TUD20 / N47D20 / M57TUD30 /M57TU2D30 / M57TU2D30 / N57D30O1 / N57D30T1 / B47D20 / N57D30OL / N57D30TOP /BMW B47 /BMW B57 /
Used BMW Engine Abbreviations:
In search system we use some abbreviations to descriptions used engine type. Below us description those engine Abbreviations to help find the right engine for your used BMW X3 Engine:
Xi

- xDrive ( The all-wheel drive system )

sDrive

- two-wheel drive system

xDrive

- The all-wheel drive system

VIN

- vehicle identification number. You can get more information from this useful link

L

- Liter

Manual

- Manual Transmission

Automatic

- Automatic Transmission
Call Now 1-888-373-4950