Used BMW Z4 Engines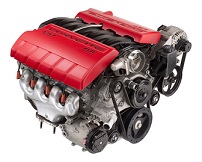 We have a large inventory of Used BMW Z4 Engines . We offer a guarantee on all our Used BMW Z4 Engines . All engines can be expertly shipped anywhere. Buy your Used BMW Z4 motors from us and save time and money.
BMW Z4 Generation:
E85/E86 Z4; 2002 2008
E89 Z4; 2009 2016
G29 Z4; 2018 present
BMW Z4 Body styles:
Roadster (E85) - Coupe (E86)
BMW Z4 Models:
Z4 (E85/E86):
2.2i / 2.5i / 2.5si / 3.0i / 3.0si Roadster / 3.0si Coupe / M Roadster / M Coupe.
Z4 (E89):
sDrive18i / sDrive20i / sDrive23i / sDrive28i / sDrive30i / sDrive35i / sDrive35is
Find the right Used Engine for your BMW Z4 easily in the search box
BMW Z4 Engines code:
Z4 (E85/E86):
6-cylinder Petrol engines

- N52B25 / M54B30 / M54B25 / M54B22 / N52B30 / S54B32

4-cylinder engines

- N46B20 4-cyl
Z4 (E89):
2.0 L turbocharged I4 / N52B25 2.5 L I6 / N20B20 2.0 L turbocharged I4 / N52B30 3.0 L I6 / N54B30 3.0 L twin-turbocharged I6 / N54B30T0 3.0 L twin-turbocharged I6
Used BMW Engine Abbreviations:
In search system we use some abbreviations to descriptions used engine type. Below us description those engine Abbreviations to help find the right engine for your used BMW Z4 Engine:
Xi

- xDrive ( The all-wheel drive system )

sDrive

- two-wheel drive system

xDrive

- The all-wheel drive system

VIN

- vehicle identification number. You can get more information from this useful link

L

- Liter

Manual

- Manual Transmission

Automatic

- Automatic Transmission
Call Now 1-888-373-4950