Used BUICK Verano Engines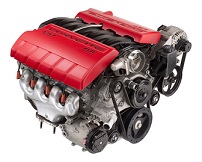 Buy Used Buick Verano Engines& Motors you want at a great price. Regardless of your needs we can be sure to provide you with a high quality, low priced, low mileage used Buick Verano motors/engines
Buick Verano Engines/motors For Sale :
Petrol Engines:
2.4 L LEA I4 (gasoline/E85)
2.0 L LHU I4 (turbocharged gasoline)
1.5 L LFV I4 (turbocharged gasoline)
1.5 L LFV I4 (gasoline)
2.0 L LTG I4 (gasoline)
Buick Verano MODELS:
4-door sedan.
5-door hatchback.
Buick Verano generation:
First

-First generation (2012–2017)

Second

-Second generation for China (2016–present)
Used BUICK Engine Abbreviations:
In search system we use some abbreviations to descriptions used engine type. Below us description those engine Abbreviations to help find the right engine for your used Buick Verano Engine:
VIN

- vehicle identification number. You can get more information from this useful link

L

- Liter

V6

- V engine with six cylinders

V8

- V engine with eight cylinders

I4

- The inline-four engine or straight-four engine
Emissions standards:
Federal emission
standards for engines and vehicles, including emission standards for greenhouse gas emissions, are established by the US Environmental Protection Agency.
California emission
In the United States, emissions standards are managed by the Environmental Protection Agency (EPA). Under federal law, the state of California is allowed to promulgate more stringent vehicle emissions standards.
Engines with California emissions cannot be used in a vehicle with Federal emissions
Also Engines Federal Emissions cannot be used in California emissions
Call Now 1-888-373-4950