Used CHRYSLER Engines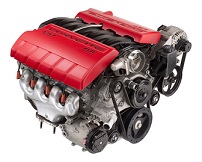 Have you been able to hone in on a used Chrysler engine to your specifications? We have Chrysler engines with low mileage and stout warranties and great prices. We also sell rebuilt Chrysler engines.
If top-notch performance, serious longevity and a bullet-proof warranty are what you have in mind, one of our remanufactured Chrysler engines would be perfect. Not sure which you need? Speak to one of our technicians and get a FREE quote. But what about prices on our used Chrysler engines?
Call Now 1-888-373-4950
At AUTOPARTMAX.com, we're a family-run business with more than twenty-five years' experience. Cheap prices on auto engines is our specialty. We only sell superb quality Chrysler engines. That's why we offer a 100% money-back guarantee.
We'll ship it for FREE. With more than 16,000 engines available in our warehouses and our awesome connections, we're confident in finding the right engine for your major automotive repair job. You can call without obligation and find out those prices:
Have the Chrysler's Identification Number for Your Chrysler Handy
2) Which mileage Chrysler's used engine are you looking for
3) What's the shop address?
Your already-busy schedule is overloaded by the fact that your Chrysler vehicle isn't in working order. Matching your commitments with integrity is important to you, even in tough times like these.
Ordering online is the ultimate convenience and can make the process faster. Personalized service from AUTOMAXPART.com makes it all seamless. You can even buy a used Chrysler engine. Have it shipped across the country to your mechanic for installation.
But ensuring the right component and its accessories is crucial. And this is the most important aspect of our business.
For More Information about used Chrysler engine Call Us 1-888-373-4950
Used CHRYSLER Engines For Sale
Checking only takes a few seconds. It's always FREE for you to call and look for availability and for the lowest price on your selected engine. The order and its delivery occurs while you continue your daily routine or resting comfortably in your home.
Our money-back guarantee provides you a no-risk experience. Reliability and trust are a top priority for our clients and we provide. Over the decades, we find speaking directly with you or our other clients about their Chrysler vehicles, its engine and about your orders or quotes much more reliable.
It's always best to obtain the latest availability and price structures on any used or rebuilt Chrysler engine. It's more accurate.
Get Free Quote
1-888-373-4950
It's more trustworthy. And it only takes a few seconds. Elaborate websites backed by expensive sales reps hike up the prices of used engines. We prefer capitalization of transparent technology for revelation of engine types, access and verification of authenticity and genuine pricing levels.
Over time, we've accumulated 6,000 units and numerous outside sources. We do everything ourselves. We slaughter overhead prices for which our competitors are not yet aware. We trim expenses and lay the savings on your table. Then, we pay for freight to the shop, because we can afford to do so!
Are you wondering what the best financing options are available when buying a used engine? Our transparency includes any and all financing options that might apply to you obtaining a replacement Chrysler engine. We find our time is best served revealing all, explaining the details and informing our clients what to expect.
Since we do not desire to capture the largest market possible, we enjoy the flexibility of creating an awareness basis for our clients. If you need financing, you can expect to find the over-all costs of any engine you decided to buy.

The length and duration of financing, the monthly amounts, interest rates and the over-all target price will be included in any revelation. It's smart business. After all, it's not so much about that used engine or even your Chrysler, but about you.
It's you we need to make happy. We do it well. So, call AUTOPARTMAX.com, today, and have your best interest attended. We've been doing just that for nearly thirty years. 
You're never obligated to buy. Checking availability is important. After your initial call, if you decided to call back later, we're happy to reveal that you can speak with the same representative. Avoid confusion.
Avoid being man-handled by the automotive industry one customer service representative over another. Get the information you need while being treated in a dignified manner.
You'll find the lowest prices on the used engine models and the prices on rebuilt engines can be equivalent or more depending on the extent of work performed. Usually, remanufactured Chrysler engines are pricier because of the detailed work performed, but these last the longest and come with the extended warranties.
Prices vary and we have frequent sales on all engine types. Check us out, today. It's FREE and only takes a few seconds.
Call Now 1-888-373-4950
---
---
---
---
---
---
LATEST CHRYSLER ENGINES SOLD
| NAME | Part | Price |
| --- | --- | --- |
| 2014 Chrysler 300 | Reman Engines | 2,250.00 |
| 2011 Chrysler 300 | Reman Engines | 1,750.00 |
| 2009 Chevy Malibu | Reman Engines | 1,050.00 |
| 2002 Chevy Blazer S10/S15 | Reman Engines | 1,145.00 |
| 2011 Chrysler Town and Country | Reman Engines | 1,630.00 |
| 2008 Chrysler 300 | Reman Engines | 1,950.00 |
| 2004 Chevy Impala | Reman Engines | 725.50 |
| 2002 Chevy Truck Silverado 1500 | Reman Engines | 1,230.00 |
| 2015 Chevy Truck Silverado 1500 | Reman Engines | 2,200.00 |
| 2008 Chevy TrailBlazer | Reman Engines | 1,685.00 |
| 2014 Chrysler 300 | Reman Engines | 2,085.00 |
| 2011 Chevy HHR | Reman Engines | 985.00 |
| 2009 Chevy HHR | Reman Engines | 920.00 |