Used DODGE Engines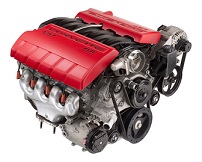 How is your search for a Used Dodge Engine going? Thank you for stopping by our used engine auto warehouse. We really do have terrific prices. Any used Dodge engines we well come with a 100% money-back guarantee.
All engines ship out FAST. We also have rebuilt Dodge engines. If a remanufactured Dodge engine is the only caliber worthy of your attention, check out our great prices. You can call any time toll FREE for FREE quotes and availability. It only takes a few seconds.
Call Now 1-888-373-4950
AUTOPARTMAX.com is a family-run business catering to a niche market of individual auto enthusiasts and automotive DIYers. With our warehouse of more than sixteen-thousand components and a global network of reliable acquisition managers we can handle any caliber of orders.
After decades of handling used engines of every imaginable engine spec, we narrowed down truly cost-effective business rules that hand over savings to our clients on great used Dodge engines. We've become a powerful source for our clients. If you'd like more information and FREE quotes:
1) Have the Vehicle Identification Number for Your Dodge Available When Calling
2) Which mileage Dodege's used engine are you looking for.
3) Let us know the potential ship-to Address. (We ship out for free.)
For More Information about used Dodege engine Call Us 1-888-373-4950
Used DODGE Engines For Sale
It's always FREE for you to call. And it's always FREE for you to look at the best price on your pick of engines. We'll do the legwork and its delivery happens while you rest comfortably at home or work. So you don't need to worry about the outcome, we provide a money-back guarantee.
Unlike most, we understand trust and authenticity are important to customers. It's this reason we like to speak with our clients about their cars, quotes and engine capacity. It's better for you to receiving updated prices on any used or rebuilt Dodge engine. Often times, online websites quotes on used or rebuilt engines for sale can be from two days to three week in availability slippage.
Get Free Quote
1-888-373-4950
That's not realistic for most car owners. We like to provide transparency. Expensive websites don't contribute clarity for customers, either. They're eye-catching, but expensive.
That expense means a more expensive engine price and more money you need to pay out. As mentioned before, we prefer to provide the lowest prices possible on our used engines.
We maintain the latest auto engine catalog so the search is valid, authentic and contains the latest real-time quotes. Those quotes include a thinned-down business model that doesn't come out of your budget. It's a method that works well for all our regular clients and has afford us decades of business opportunity.

Used dodge engine there comes the time your trusty old Dodge needs personal care and attention beyond your own age. Routine oil changes, diligent tune-ups and a fair housing condition simply does avoid the inevitable - time when that engine has given up the ghost.
Or, perhaps, it was involved in a serious fender bender and the engine did not survive. If that's the case, we hope everyone involved is okay. But, sometimes, the smallest of incidents can cause the engine to overheat and the quickest method of remedy is a Dodge engine replacement.
Maybe, you've decided to jack up that older Dodge model and are browsing remanufactured Dodge engines as a replacement engine for its next generation driver – your child. We've handled it all and are the preferred provider for such scenarios. Find out how we can help.
We understand and don't wish to impose ourselves on your already hectic and potentially expensive scenario. Let us help you save money and time on your next major automotive repairs.
Finding a used engine with lower miles or using a remanufactured engine can extend the life of your Dodge for an entire generation. It's financially savvy and the smart thing to do in today's automotive climate. And most units come with a hardy warranty for assurances. Get clarity and transparency on any transactions. Order safely and securely. Call today!
Call Now 1-888-373-4950
---
---
---
---
---
---
LATEST DODGE ENGINES SOLD
| NAME | Part | Price |
| --- | --- | --- |
| 2013 Chevy Malibu | Reman Engines | 950.00 |
| 2006 Dodge Dakota | Reman Engines | 2,035.00 |
| 2006 Dodge Durango | Reman Engines | 2,025.00 |
| 2007 Chevy Impala | Reman Engines | 800.00 |
| 2008 Chevy Impala | Reman Engines | 775.00 |
| 2012 Dodge Durango | Reman Engines | 1,715.00 |
| 2013 Dodge Dart | Reman Engines | 1,000.00 |
| 2005 Dodge Caravan | Reman Engines | 1,225.00 |
| 2008 Chevy Truck Silverado 1500 | Reman Engines | 962.44 |
| 2014 Dodge Truck 1500 | Reman Engines | 2,400.00 |
| 2013 Dodge Dart | Reman Engines | 1,700.00 |
| 2008 Dodge Caravan | Reman Engines | 1,135.00 |
| 2013 Dodge Challenger(Chrysler) | Reman Engines | 4,050.00 |