Used ISUZU Engines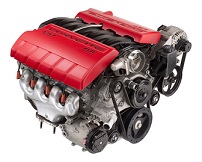 Welcome to our Isuzu auto engine warehouse. AUTOPARTMAX.com is comprised of a family-owned and run used engine dealership. We sell all versions of Isuzu auto engines including rebuilt Isuzu engines with superb quality or remanufactured Isuzu auto engines with superb performance.
Here, you can find a cheap used Isuzu engine that is clean, fully tested and ships out Fast. Warranties are available, too. And we really mean tested and of great quality. Only in this way are we able to provision a 100% money-back guarantee on every auto engine sold.
Quality used Isuzu engines at very low prices is truly possible. If you have a few seconds of time, we can get your quote and availability for FREE. Volume quotes are always FREE, too. Because we care and listen, we are the top referred Isuzu engine dealer for individual drivers and auto personnel.
Call Now 1-888-373-4950
For More Information about used Isuzu engine Call Us 1-888-373-4950
Used ISUZU Engines For Sale
You can trust in our verification processes: original sources of acquisition, the original mileage, historical context and that we will reveal all to you. Only the best are allowed to cross our docks, so our clients are only getting the best of the best. As for excellent prices, read on to find out how we do it. If you're ready for a quote, here's all you need when calling:
1) Your Isuzu's Vehicle Identification #
2) Which mileage Isuzu's used engine are you looking for? Tell all, because we will listen!
3) What's the shop address?
Calling in is faster. We value your time, so if perusing is too time consuming, just stop and give us a call. It's fast and FREE and you won't receive any pressure from us. Giving way to your priorities is part of the platform for which AUTOPARTMAX.com was designed.
More than twenty-five years ago, our family with cumulative auto experience convened to decide the basis of an auto parts dealership. Our family knew engines, but we needed to discern whether we could be of any use amongst the conglomerates in the field. Our number one goal was and always has been elimination of overhead excesses, maintaining expert technicians and automotive know-how as well as superb customer service.
Over time our objectives were challenged. Internet access has been the biggest challenge. We expected to invest in flashy websites and expensive commercial retail with rooms full of pricey sales representatives. But as we sat back and watched we found more problems equated to these types of services than even before the internet.
More engines and used auto parts were reaching consumers, but the industries were abusing it and customers suffered. Also, we saw they were not handling orders and inventory very well. Not much as changed! The scams only more sophisticated.
Get Free Quote
1-888-373-4950
Used Engine, we continue to streamline business costs resorting only to meager internet presence and a little bit of paid advertising. Just to get the word out. Word of mouth is still the best marketing we have.

To fulfill our other criteria we have withstood the test of time by providing top pay and incentives for the top technicians and automotive engineers in the industry. Most all our employees have remained within our employ for the duration of the business.
We've forged special alliances with acquisition managers across the United States and also internationally. This is important. Our connections are tight.
It only takes a few seconds to get the information on the price of your used auto engine or a rebuilt Isuzu engine and even a remanufactured Isuzu engine, if you need. Call today and expect great service but no obligation. Remember, we're the only one who provides a 100% money-back guarantee.
Call Now 1-888-373-4950
---
---
---
---
---
---
LATEST ISUZU ENGINES SOLD
| NAME | Part | Price |
| --- | --- | --- |
| 2003 Chevy S 10 | Reman Engines | 880.00 |
| 2003 Chevy Truck Silverado 1500 | Reman Engines | 1,050.00 |
| 2005 Chevy Uplander | Reman Engines | 800.82 |
| 2007 Chevy Impala | Reman Engines | 1,200.00 |
| 2011 Chevy HHR | Reman Engines | 1,000.00 |
| 2010 Chevy Truck Silverado 1500 | Reman Engines | 800.00 |
| 2003 Chevy Truck Avalanche 1500 | Reman Engines | 1,195.00 |
| 2014 Chevy Truck Silverado 1500 | Reman Engines | 1,485.00 |
| 2010 Chevy Cobalt | Reman Engines | 975.00 |
| 2006 Chevy Truck Silverado 1500 | Reman Engines | 964.06 |
| 2014 Chevy Impala | Reman Engines | 995.00 |
| 2000 Chevy Express 1500 Van | Reman Engines | 1,048.70 |
| 2001 Chevy Cavalier | Reman Engines | 920.00 |