Used MERCEDES Engines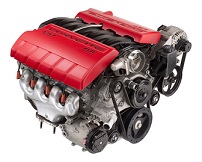 Finding robust clean used Mercedes engines is feasible and if price matters to you, then AUTOPARTMAX.com should be bookmarked. Price matters to all our clients. It is for this reason our business model includes stream-lined distributorship, paralleled alliances with only reliable sources and excels in customer service.
Let's be real. You need a used Mercedes engine 1) you can afford 2) you can count on and 3) that comes without hiccups. It's QUICK and EASY to order a used or rebuilt Mercedes engine from our family-owned business.
Get Free Quote
1-888-373-4950
Please know that we appreciate you visiting our Mercedes Used engine site. You're probably interested in finding that great price on your next auto engine.
We sell all Mercedes engines – petrol fueled or diesel. Through your Mercedes VIN we pinpoint exactly when and where you Mercedes was manufactured and this tells us all the specific manufacturing standards on your year and model.
It narrows down legitimate compatibility for a variety engines for which we can source and determine suitability for installation into your Mercedes. We will find an exact match or a duplicate of your current engine specs. Next, we'll need to know your goals. Do you want to upgrade engine power?
You get a guarantee that isn't easy to come by elsewhere. Choose AUTOPARTMAX.com. We guarantee your engine. Call and check out the warranties, pricing and immediate availability:
1) You Mercedes VIN will be helpful.
2) The shop address is also helpful.
3) Which mileage Mercedes's used engine are you looking for?
Free Quotes about used Mercedes engine     1-888-373-4950

Used MERCEDES Engines For Sale
If you're driving a Mercedes diesel engine truck, is its capacity fulfilling necessary payload? Are you making a straight install, a compatible engine swap or are you looking for a distinguished remanufactured engine? Most importantly, what price range are you hoping to achieve? We will do everything we can to garner you a financial edge through your purchase of any used or rebuilt Mercedes engines.
The concept of saving thousands while ensuring a good used auto engine is more accessible than you might think. And our ability to make it happen is greater than our competitors would have you believe. These things matter, but only AUTOPARTMAX.com, a family-operated business that genuinely concerns itself with the success and installation of a good working replacement, can make that difference for you.
It's not just about engine replacement. It's really all about your Mercedes running and staying running and, then, continuing to run. It's also about you making a smart investments, not only on the engine, but by eliminating as many future repairs as possible. Now, that's smart.
Call Now 1-888-373-4950
Auto parts that's why you're here. Because you're like most of our clients, we guarantee the engine to arrive at the specifications you desired and that it's in good working order. And our prices are low-down giving you that financial strategy you need when buying an engine at a fraction of the cost of a new Mercedes engine.

Now that you know what we're really about, give us a call. You're never obligated. But you get the chance to find out how a real used engine dealer operates. So, if you call the other guys, it's a little easier to figure out the shallow position from where they stand.
It doesn't take a rocket science to sell used engines, but it does take integrity to provide good engines at genuinely low prices. The choice is yours. We'll make a personal guarantee to ride along with any warranties on excellent engines at great prices.
Even the prices on any of our remanufactured Mercedes engines is thousands cheaper than anywhere else. Rates and availability are subject to change depending upon sales. It's best to call us directly for more information. We even have a waiting list for our discriminating customers.
Call Now 1-888-373-4950
---
---
---
---
---
---
LATEST MERCEDES ENGINES SOLD
| NAME | Part | Price |
| --- | --- | --- |
| 2008 Chevy Truck Silverado 1500 | Reman Engines | 900.10 |
| 2009 Chevy Truck Silverado 1500 | Reman Engines | 2,680.00 |
| 2014 Chevy Cruze | Reman Engines | 1,603.00 |
| 2008 Mercedes CLK | Reman Engines | 3,280.00 |
| 2008 Mercedes C Class | Reman Engines | 1,600.00 |
| 2008 Chevy Malibu | Reman Engines | 1,150.00 |
| 2011 Chevy Cruze | Reman Engines | 1,240.00 |
| 1999 Chevy Truck Silverado 1500 | Reman Engines | 846.00 |
| 2000 Chevy Suburban 2500 | Reman Engines | 1,335.00 |
| 2012 Mercedes GLK Class | Reman Engines | 2,548.00 |
| 2007 Chevy Impala | Reman Engines | 790.00 |
| 2008 Chevy Suburban 1500 | Reman Engines | 2,630.00 |
| 2001 Chevy Malibu | Reman Engines | 800.00 |