Used LINCOLN Engines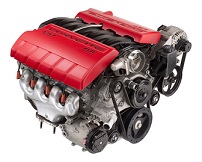 Welcome to our used Lincoln engine warehouse! If you're like our other clients, you embrace your Lincoln for its life span, its smooth comfortable ride and formidable presence. Lincoln is in a league all its own and considering a replacement engine is smart.
For another generation of life, we recommend a rebuilt Lincoln engine or even one of our remanufactured Lincoln engines. It's not unusual for our warehouses to see used Lincoln engines with low mileage in clean excellent condition moving across the docks.
AUTOPARTMAX.com is family own and operated used engine dealer with decades of experience in provisioning Lincoln auto engines. Every engine comes with a money-back guarantee. A wide range of warranties are available depending on the unit of your choice.
Get Free Quote
1-888-373-4950
All are ready to ship, FAST to the shop of your specification in the US or Canada. Quotes are always FREE: 
• Have your Lincoln VIN available when you call.
• We'll need to know the shop address.
• Which mileage Lincoln's used engine are you looking for?
Free Quotes about used Lincoln engine     1-888-373-4950
Used LINCOLN Engines For Sale
No matter your Lincoln model we find the price that's right for your budget, even on rebuilt Lincoln engines or a remanufactured Lincoln engine. Our technicians enjoy refurbishing Lincoln engines as their original designs withstand incredible endurance and fine-tuned performance.
Their original manufacture was meticulous and you can bet that our personnel have utmost experience with all suitable Lincoln engine types. Your replacement Lincoln engine is bound to be of superb performance – like new or better. It's hard to imagine that an engine known to last more than 400,000 miles with routine care will still be on the road accumulating another 400,000 miles, but we see it happen.
Because our own technicians perform all machining, tooling and work, we can offer that 100% money-back guarantee on your next engine purchase. Healthy and extended warranties are always available on rebuilt or remanufactured versions, but if a used Lincoln engine with low mileage is preferable call and check out availability and prices. Warranties come with these, too, depending upon the mileage and a few other conditions.
Get Free Quote
1-888-373-4950
Auto parts Whether you're converting your Lincoln into a low-rider with custom modifications and need custom engine performance or whether your beloved Lincoln has simply expired beneath the hood, we have the best rates, the highest quality used engines and superior service.

Loads of engines are ready to ship from our warehouses of tens of thousands of engines and major automotive components. We've personally attended to them all with a preference for those from reliable sources with authentic backgrounds and known integrity.
We buy a lot of engines, but not all make it across our docks after discriminate review. Then, we square away the performance and select which units are for rebuilding, which will be remanufactured and those to be sold as "used". 
As they are being processed, if one of our own employees determines an engine to be problematic or containing too many quirks, it gets tossed. Fortunately, the Lincoln engines are excellent machines from the start.
Our mechanics enjoy knowing that simple modifications or repairs are needed to bring back life to these excellent work horses. This is one of the reasons we can afford to place such low prices on any Lincoln engine sold.
If you'd like to know about availability, pricing and even financing, give us a call. For security and safety, we prefer to speak with our clients directly on the phone. It avoids confusion bringing clarity and trust to the table.
Dealing directly with our clients means we can service them better. Every owner's goals are as different, The Lincoln engine type vary enormously since the beginning of production in 1959. Let us discover your Lincoln, your needs, your experience with your vehicle.
Call Now 1-888-373-4950
---
---
---
---
---
---
LATEST LINCOLN ENGINES SOLD
| NAME | Part | Price |
| --- | --- | --- |
| 1997 Chevy Truck C1500 | Reman Engines | 860.00 |
| 2009 Chevy Express 1500 Van | Reman Engines | 1,710.00 |
| 2009 Chevy Cobalt | Reman Engines | 1,000.00 |
| 2005 Chevy Impala | Reman Engines | 831.25 |
| 2009 Chevy Cobalt | Reman Engines | 1,025.00 |
| 2005 Chevy Equinox | Reman Engines | 1,050.00 |
| 2008 Chevy Malibu | Reman Engines | 845.00 |
| 2012 Chevy Camaro | Used Engines | 2,190.00 |
| 2005 Chevy Tahoe | Reman Engines | 1,368.00 |
| 2009 Chevy Impala | Reman Engines | 750.00 |
| 2010 Chevy Suburban 1500 | Reman Engines | 2,405.00 |
| 2007 Chevy Impala | Reman Engines | 725.00 |
| 2007 Chevy Impala | Reman Engines | 775.00 |