Used SAAB Engines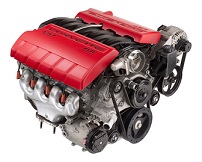 AUTOPARTMAX.com, is a real used engine dealer that matches clients' goals – save money and get a high quality used engine. Any purchase of a Saab engine comes with our personal money-back guarantee in addition to warranties that may be applicable to your engine selection.
We ship Fast to locations in the US and Canada. We're capable of shipping internationally and provide volume discounts, as well. All quotes are FREE. Here's all you need to begin:
1) Have your Saab VIN handy.
2) The shop address.
3) Which Saab component you truly need, because we sell more than engines.
Call Now 1-888-373-4950
We move beyond customary 16-point evaluations for used Saab engine performance; beyond common remanufacturing methods. We roll past anyone else, because we are genuine. We have demands of a low price. Our customer's don't request, they demand.
After several decades we have become the go-to source; not only for individual drivers but used engine distributors, too. If we cannot find what you're looking for, it probably doesn't exist.
 Used SAAB Engines For Sale
If you're looking for a remanufactured Saab engine, it's because you know a good engine is available for thousands less than the prices offered through the usual venues. That's our job – to provide with the lowest rates.
We're not alone in that task, but we are alone when it comes to quality and fully authenticated used engines. We wouldn't be able to provide a guarantee without the principle of maintaining authenticity. It's not hard to find a used engine replacement for your car, but according to statistics, it's hard to locate reliable sources. And it's even harder to keep your Saab running beyond installation due to the nature of used engines.
Get Free Quote
1-888-373-4950
AutopartsThe used engines - that's our job. Our technicians know the various engine breeds and the individual personalities. It's not unusual for their machining and tooling to reveal a better performing engine than its original manufacture. Decades experience.

High quality is expected. Not every used engine dealer performs the work themselves. For us, it's important, because the end price is affected. Accountability for our used Saab engines is something we take seriously.
Get accountability and get low prices by calling AUTOPARTMAX.com for FREE. We'll even take the time to hear you out with what's going on with your Saab, how you got to this point and, more importantly, we'll take the time for revelation of what your true goals are.
Experience brings intuition. Intuitive ability affords a winning edge. Then, low prices are established. You get longevity. No hiccups. No shenanigans, just real business owners, real engines and great prices. 
Call right away for availability and pricing since you're not obligated to a purchase. If your Saab was your primary means of transportation, you're juggling your employment schedule, personal responsibilities after work and much more.
It's important to make the right decisions so you're not still working with the mechanic a few months later. Garner legit information from one of our representatives or automotive technicians, even if you end up buying from someone else. At least you'll have spoken with someone willing to inform. Let's help you make the best purchasing decision for your Saab's engine. We get it. Call, now.
Call Now 1-888-373-4950
---
---
---
---
---
---
LATEST SAAB ENGINES SOLD
| NAME | Part | Price |
| --- | --- | --- |
| 2000 Chevy Truck Silverado 1500 | Reman Engines | 945.00 |
| 2002 Chevy Malibu | Reman Engines | 875.00 |
| 2013 Chevy Cruze | Reman Engines | 775.00 |
| 2002 Chevy Monte Carlo | Reman Engines | 950.00 |
| 2008 Chevy Impala | Reman Engines | 800.00 |
| 1999 Chevy Camaro | Used Engines | 2,420.00 |
| 2004 Chevy Truck Silverado 2500 | Reman Engines | 4,345.00 |
| 2005 Chevy Colorado | Reman Engines | 1,850.00 |
| 2012 Chevy Impala | Reman Engines | 1,145.00 |
| 2008 Chevy Impala | Reman Engines | 765.00 |
| 2006 Chevy Impala | Reman Engines | 740.00 |
| 2004 Chevy Malibu New Style | Reman Engines | 725.00 |
| 2009 Chevy Malibu | Reman Engines | 875.00 |