Used JEEP Engines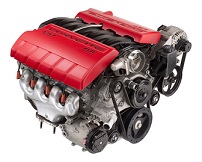 Thanks for paying our Jeep engine warehouse at AUTOPARTMAX.com a visit. Do you prefer your used Jeep engine to have low mileage? Do you prefer a clean reliable cheap Jeep engine? We make all these happen.
How about a search for a rebuilt Jeep engine for longevity with warranty and assurances? Get a warranty and a money-back guarantee from AUTOPARTMAX.com on any of our used Jeep engines.
Our family-run business quietly sets the rules for purchases of used auto engines. Even if you're looking for a remanufactured Jeep engine honed to ultimate performance, we have them without inflated prices.
Call Now 1-888-373-4950
For More Information about used jeep engine Call Us  1-888-373-4950
Used JEEP Engines For Sale
Rehabilitating older Jeep vehicles, finding compatible engine trades, expanding the life of Jeep vehicles is what most of our Jeep customers have in mind. We secure FAST quick and reliable used engine replacements.
Contact one of us for availability, but contact us before buying anywhere else. There's never an obligation when checking. Need a volume discount on Jeep engines? Call. Shipping is blazingly fast from our clean warehouses of used engines. Be sure to:
• Have your Jeep's VIN handy when calling.
• Let us know the shop address.
• Which mileage Jeep's used engine are you looking for?
Garnering the price of a Jeep auto engine of your choice happens in only seconds with our digital catalog. And if you want your quotes without pressure, understand that we specialize in relaxed authoritative conversations. No third party sales people, but our own family-run business.
One of our very own receives inquiries, sources and provides quotes. And, then, our very own handle all your automotive components until it ships out. So, if you've never purchased a used engine from a dealer, we are the finest.
We patiently inform our customers from purchases prices, financing and shipment. And we still provide that 100% guarantee. Our experience in selling used engines includes international freight, individual drivers as well as multi-faceted automotive tech warehouses. Our gentle approach to customers doesn't deny our possibilities as a full-service used engine dealer. We handle high volume requests for automotive technicians in addition to hearing individual enthusiast's unique demands.
Get Free Quote
1-888-373-4950
We don't like to begin any transaction without forging your trust. Our ability to provision high quality used engines is unique. We verify historical content as well as authenticate originating sources, engine specifications and conditions. We perform enhancements, upgrades and repairs to rebuilt Jeep engines and remanufactured Jeep engines under our own roof. 

We do everything we can. If we didn't, we wouldn't be able to claim a guarantee. If we didn't do all this work beforehand, we wouldn't be able to offer stiff discounts on every engine sold. So, imagine, if you will, that you would buy an engine from us where you get a guarantee, get assurance of quality and get a great price. Or, you could invest in a Jeep engine from elsewhere without a guarantee. 
Maybe you'd get a decent price, but all mechanical repairs and inspections have been performed by a third party without accountability. How we run things at AUTOPARTMAX.com means we're always on the level with our clients, so they can do what they do best – drive or work on their Jeeps.
It's why we have some of the lowest rates on refurbished Jeep engines. So, if you find all these reasonable, take a chance and give us a call. Find out that one of our remanufactured engine to be a fraction of prices elsewhere. Find your used engine with the low mileage, warranty and at a great price. Call now and get FREE quotes on your next replacement Jeep engine.
FREE quotes, FREE time with us, and shipping to the US and Canada. Diligent services at realistic prices you can actually afford. Back all these with a 100% money-back guarantee and you have AUTOPARTMAX.com. Call today with your Jeep VIN and get your next clean reliable replacement Jeep engine at an affordable price.
Call Now 1-888-373-4950
---
---
---
---
---
---
LATEST JEEP ENGINES SOLD
| NAME | Part | Price |
| --- | --- | --- |
| 2003 Chevy Truck Silverado 1500 | Reman Engines | 1,300.00 |
| 2008 Jeep Grand Cherokee | Reman Engines | 1,575.00 |
| 2013 Jeep Compass | Reman Engines | 888.75 |
| 2012 Chevy Captiva Sport | Reman Engines | 2,045.00 |
| 2009 Chevy Impala | Reman Engines | 775.00 |
| 2006 Chevy Equinox | Reman Engines | 1,300.00 |
| 2004 Chevy TrailBlazer | Reman Engines | 931.25 |
| 2012 Chevy Volt | Reman Engines | 884.10 |
| 2004 Jeep Grand Cherokee | Reman Engines | 2,580.00 |
| 2009 Jeep Liberty | Reman Engines | 1,950.00 |
| 2005 Jeep Liberty | Reman Engines | 1,860.00 |
| 2009 Jeep Compass | Reman Engines | 758.00 |
| 2009 Chevy Truck Silverado 1500 | Reman Engines | 3,780.00 |