Used CADILLAC Engines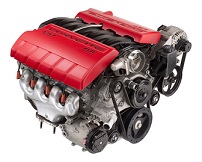 Are you looking for a clean fully tested used Cadillac engine? We value you stopping by our used engine website and admire you for your persistence. You might be interested to know that AUTOPARTMAX.com is a quiet family-owned, full-scale used engine distributor.
After decades of operations we've become a formidable source of quality auto engines for individual car enthusiasts and DIYers. It is likely that a friend or a family member referred you to our business, because we excel at customer service and have phenomenal rates on any used, rebuilt or remanufactured Cadillac engine that you need. We personally attend to any remanufactured or rebuilt Cadillac engine, so you pay less.
Call Us Now at: 1-888-373-4950
Only in this way can we offer our personal 100% money-back guarantee. We'll ship it for FREE. We'll put a guarantee on it. If you need several quotes or extended time with one of our technicians, there is no obligation even if you're not ready for a purchase.
When you are ready, choose from any one of our used Cadillac engines with low mileage or a warranty for assurance. To check on rates and availability without obligation here is all you need:
1) Your Cadillac VIN
Which mileage Cadillac's used engine are you looking for
3) The potential shipping address.
It's simple. It's easy to check prices for FREE. It's also fast. When you decided to buy, your order and its delivery occur while you carry on with work and live or while you rest comfortably in your home. Our money-back guarantee provides virtually no risk.
We know that reliability and trust are important to you. For this reason, we prefer to speak directly with our clients about their orders or for availability and quotes. You're better served receiving the latest updates in availability and prices.
For More Information about used Cadillac engine Call Us 1-888-373-4950
Used CADILLAC Engines For Sale
Expensive websites and sales personnel will only jack up the price of your engine. Instead, we capitalize on the best technology for sourcing and maintain a catalog to manage more than 16,000 units within our warehouses and more through outside sources.
We gouge overhead costs, slim-line business operations and bring the savings to your budget. Then, we will pay to ship a reliable engine to the shop. Only in this way can we offer great rates on used and rebuilt Cadillac engines in addition to providing a money-back guarantee.
Get Free Quote
1-888-373-4950
All our Cadillac engines are tested through digital, automated and physical inspection. We reject most that cross our docks. The remainder are of only superb quality and peak performance. All mechanical tooling, machining and rebuilding are performed by our own highly experienced automotive technicians. Because we treat them like gold, they have remained in our employ for nearly the life of our business ventures.
They're well versed in the global acquisition of various automobile engines of any make and mode. Accessibility on a global scale for engines such as the one for your Cadillac is maintained through beneficial relations with salvage yards and automotive acquisition managers. We treat them like gold, too. And they retain their best just for our clients – and at great prices.

All engines come with superb rates and our guarantee. Some have low mileage, most come with powerful warranty options. All are backed by our 100% money-back guarantee. Even before you buy we are clear and distinct about any used engine's vehicular history, have verified authenticity of that history and any mileage on the odometer. Then, we assess its physical capacity for peak performance.
The bulk of our time is performing pre-sales agendas, by ourselves. This eliminates high-end overhead costs most within the industry succumb.
By managing well, we keep the price down. In the end, our customers are truly satisfied. And like you, most are referred to our business because they have confidence you'll be treated well, receive that perfect engine at a great price.
There's no risk involved if you call toll FREE to get as many quotes as you need. It will only take a few seconds!
Call Now 1-888-373-4950
---
---
---
---
---
---
LATEST CADILLAC ENGINES SOLD
| NAME | Part | Price |
| --- | --- | --- |
| 2010 Chevy Cobalt | Reman Engines | 995.00 |
| 2009 Chevy Impala | Reman Engines | 725.00 |
| 2006 Chevy Impala | Reman Engines | 745.00 |
| 2008 Chevy Colorado | Reman Engines | 1,990.00 |
| 1999 Chevy Monte Carlo | Reman Engines | 999.50 |
| 2007 Chevy Impala | Reman Engines | 900.00 |
| 2005 Chevy Malibu | Reman Engines | 837.54 |
| 2007 Chevy Tahoe | Reman Engines | 2,100.00 |
| 2007 Chevy Impala | Reman Engines | 725.00 |
| 2015 Chevy Sonic | Reman Engines | 875.00 |
| 2005 Chevy Colorado | Reman Engines | 1,650.00 |
| 2006 Chevy Truck Silverado 1500 | Reman Engines | 1,450.00 |
| 2005 Chevy Truck Avalanche 1500 | Reman Engines | 1,350.00 |